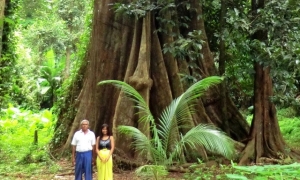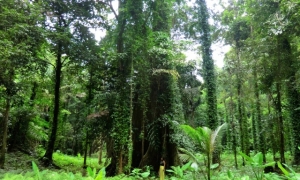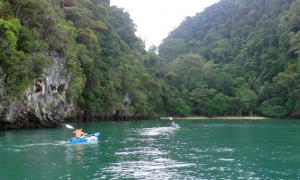 A very nice boat trip is to the Big Tree at Ao Kian Bay, an idyllic bay on the northern tip of Koh Yao Noi. From the beautiful beach a small path leads in about five minutes through lush tropical vegetation to a large tree that juts out high above the local forest and gave the bay its name.

The tree of the genus Hopea Beccariana has such a broad trunk, it needs about twenty people to form a circle around it. The very hard and slow growing tropical wood needed about three hundred years to reach a height of one hundred meters. The tree is protected by the thai government from being cut.

The locals believe the tree houses the spirit of a beautiful woman named Nang Da Kian. It is said she is very beautiful, long haired and wearing a sarong. The story says, that anyone who wants to cut this tree, will put themselves in great danger. So the jungle giant will hopefully be there for a long time.