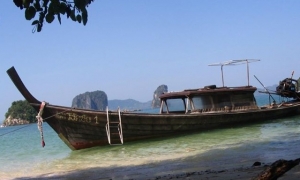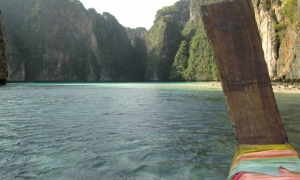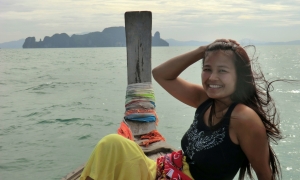 The surrounding karst rocks and all the small islands offer plenty beautiful places to inspire you. Spend a great day around Koh Yao Noi on a boat tour with us, the only way to see all the fascinating places from nearby.

The calm sea in Phang Nga Bay invites with gentle waves for snorkeling or swimming in a private bay. The lagoons and caves are usually only accessible by long tail boat. Most of the islands are accessible in just half an hour. Trips to the lagoon of Koh Hong and Koh Roi, where the rocks look like the one of the James Bond Movie or spent a some time on Koh Khai where the colorful fishes will sourround you as soon as you step into water.

With our own privat longtail-boat we offer tailor made trips to suit your needs. Even long distances are no problem thanks to the canopy and the on-board toilet.