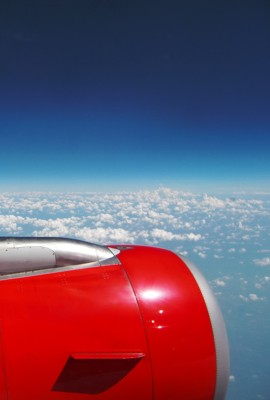 Your way to Koh Yao Noi
Please see our Map to Koh Yao Noi and maybe print it out before leaving or save it to your mobile device, also please take a look to the Ferry-Timetable before departure.
From Phuket Airport
At Phuket International Airport take a taxi from the outside counter for the 20 minutes transfer to the Bang Rong Pier. From there ferryboats and speedboats leave almost every hour, to bring you to the Manoh Pier in the south of Koh Yao Noi. On arrival songthaews (shared taxi) will be waiting for guests. Tell the driver that you want to go to Hill House close to Baan Tha Khao.
From Krabi Airport
Please take a taxi for an approximately 40 minutes drive from Krabi Airport to Ao Thalene Pier. From the pier, ferryboats or speedboat will bring you to the Tha Khao Pier on the east coast of Koh Yao Noi. By songthaew (shared taxi), it is only a 5 minutes drive to the resort.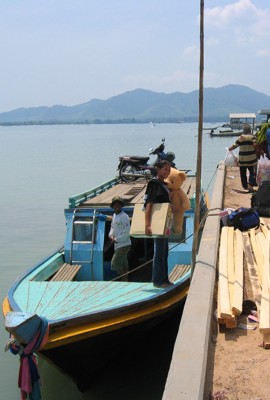 Airlines
There are frequent flights a day from Bangkoks Suvarnabhuni International Airport or from Don Muang to Phuket and to Krabi. Please check the companies website for the best offer: Thai Airways, Air Asia, Nok Air, Bangkok Airways
Visa Requirements
All citizens of the EU, the United States, Russia, UK, Australia, and most Asian and Middle East countries will get a valid tourist visa for 30 days on arrival. If you are travelling overland you will only be allowed to stay for 15 days. For longer stay you have to apply for a visa at the Thai Embassy of your country prior to departure.
Additional information
Language spoken: Thai and English
Time zone: GMT +7 hours
Currency: Thai Baht (ATM available)

Thai Public Holidays 2021

Date - Holiday

01. Jan - New Year's Day
12. Feb - Chinese Lunar New Year's Day
26. Feb - Makha Bucha
06. Apr - Chakri Day
12. Apr - Songkran Holiday
13. Apr - Songkran
14. Apr - Songkran
15. Apr - Songkran
01. Mai - Labor Day
03. Mai - Labor Day observed
04. Mai - Coronation Day
10. Mai - Royal Ploughing Ceremony Day
26. Mai - Visakha Bucha
03. Jun - Queen Suthida's Birthday
24. Jul - Asalha Bucha
25. Jul - Buddhist Lent Day
26. Jul - Asalha Bucha observed
28. Jul - King Vajiralongkorn's Birthday
12. Aug - The Queen's Birthday
24. Sep - Mahidol Day
13. Okt - Anniversary of the Death of King Bhumibol
23. Okt - Chulalongkorn Day
25. Okt - Chulalongkorn Day observed
05. Dez - King Bhumibol's Birthday/Father's Day
06. Dez - King Bhumibol's Birthday/Father's Day observed
10. Dez - Constitution Day
31. Dez - New Year's Eve


Thai Public Holidays 2022

Date - Holiday

01. Jan - New Year's Day
03. Jan - New Year's Day observed
16. Feb - Makha Bucha
06. Apr - Chakri Day
13. Apr - Songkran
14. Apr - Songkran
15. Apr - Songkran
01. Mai - Labor Day
02. Mai - Labor Day observed
04. Mai - Coronation Day
13. Mai - Royal Ploughing Ceremony Day (Tentative Date)
03. Jun - Queen Suthida's Birthday
14. Jul - Buddhist Lent Day
28. Jul - King Vajiralongkorn's Birthday
12. Aug - The Queen's Birthday
13. Okt - Anniversary of the Death of King Bhumibol
23. Okt - Chulalongkorn Day
24. Okt - Chulalongkorn Day observed
05. Dez - King Bhumibol's Birthday/Father's Day
10. Dez - Constitution Day
12. Dez - Constitution Day observed
31. Dez - New Year's Eve

Source:
Time and Date